There are a lot of awesome and exciting book to movie adaptations this year. Some series ending, some just beginning, some have been anticipated and some I didn't know is a movie until recently. I thought I'd share with you this year's book to movie adaptations, mostly YA ❤
You can see my most anticipated movies of 2016 here, including superhero movies, animation, etc.
*Note: all book summaries are from Goodreads
Release months may differ from other countries* 
Alice in Wonderland: Through the Looking Glass
July
Weary of her storybook, one "without pictures or conversations," the young and imaginative Alice follows a hasty hare underground–to come face-to-face with some of the strangest adventures and most fantastic characters in all of literature.
The Ugly Duchess, the Mad Hatter, the weeping Mock Turtle, the diabolical Queen of Hearts, the Cheshire Cat–each more eccentric than the last–could only have come from that master of sublime nonsense, Lewis Carroll.
In penning this brilliant burlesque of children's literature, Carroll has written a farcical satire of rigid Victorian society, an arresting parody of the fears, anxieties, and complexities of growing up.
Carroll was one of the few adult writers to successfully enter the children's world of make-believe: where the impossible becomes possible, the unreal–real, and where the height of adventure is limited only by the depths of imagination.
Allegiant
March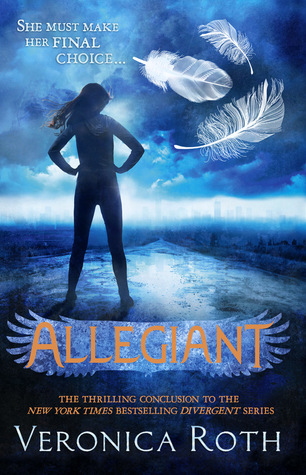 The faction-based society that Tris Prior once believed in is shattered – fractured by violence and power struggles and scarred by loss and betrayal. So when offered a chance to explore the world past the limits she's known, Tris is ready. Perhaps beyond the fence, she and Tobias will find a simple new life together, free from complicated lies, tangled loyalties, and painful memories.
But Tris's new reality is even more alarming than the one she left behind. Old discoveries are quickly rendered meaningliess. Explosive new truths change the hearts of those she loves. And once again, Tris must battle to comprehend to complexities of human nature – and of herself – while facing impossible choices about courage, allegiance, sacrifice, and love.
The BFG
July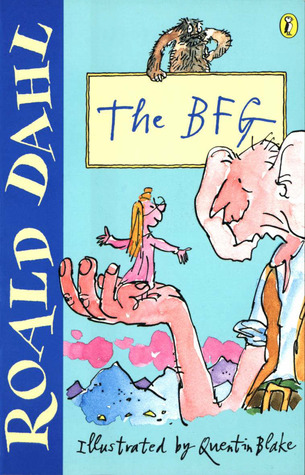 Captured by a giant! The BFG is no ordinary bone-crunching giant. He is far too nice and jumbly. It's lucky for Sophie that he is. Had she been carried off in the middle of the night by the Bloodbottler, the Fleshlumpeater, the Bonecruncher, or any of the other giants-rather than the BFG-she would have soon become breakfast.
When Sophie hears that they are flush-bunking off in England to swollomp a few nice little chiddlers, she decides she must stop them once and for all. And the BFG is going to help her!
The Choice
February
Travis Parker has everything a man could want: a good job, loyal friends, even a waterfront home in small-town North Carolina. In full pursuit of the good life — boating, swimming, and regular barbecues with his good-natured buddies — he holds the vague conviction that a serious relationship with a woman would only cramp his style. That is, until Gabby Holland moves in next door. Despite his attempts to be neighborly, the appealing redhead seems to have a chip on her shoulder about him…and the presence of her longtime boyfriend doesn't help. Despite himself, Travis can't stop trying to ingratiate himself with his new neighbor, and his persistent efforts lead them both to the doorstep of a journey that neither could have foreseen. Spanning the eventful years of young love, marriage and family, The Choice ultimately confronts us with the most heartwrenching question of all: how far would you go to keep the hope of love alive?
Fantastic Beasts and Where to Find Them
November
A copy of Fantastic Beasts & Where to Find Them resides in almost every wizarding household in the country. Now Muggles too have the chance to discover where the Quintaped lives, what the Puffskein eats and why it is best not to leave milk out for a Knarl.
Proceeds from the sale of this book will go to Comic Relief, which means that the pounds and Galleons you exchange for it will do magic beyond the powers of any wizard. If you feel that this is insufficient reason to part with your money, I can only hope that passing wizards feel more charitable if they see you being attacked by a Manticore.
– Albus Dumbledore
The Fifth Wave
January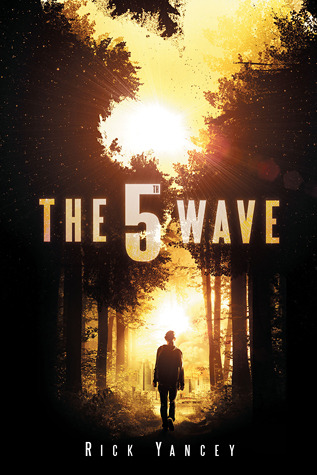 After the 1st wave, only darkness remains. After the 2nd, only the lucky escape. And after the 3rd, only the unlucky survive. After the 4th wave, only one rule applies: trust no one.
Now, it's the dawn of the 5th wave, and on a lonely stretch of highway, Cassie runs from Them. The beings who only look human, who roam the countryside killing anyone they see. Who have scattered Earth's last survivors. To stay alone is to stay alive, Cassie believes, until she meets Evan Walker. Beguiling and mysterious, Evan Walker may be Cassie's only hope for rescuing her brother–or even saving herself. But Cassie must choose: between trust and despair, between defiance and surrender, between life and death. To give up or to get up.
The Girl on the Train
October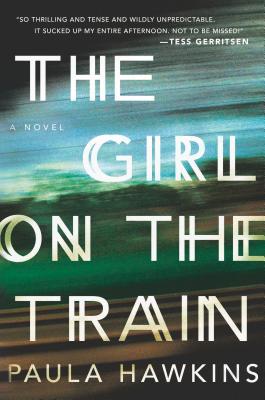 A debut psychological thriller that will forever change the way you look at other people's lives.
Rachel takes the same commuter train every morning. Every day she rattles down the track, flashes past a stretch of cozy suburban homes, and stops at the signal that allows her to daily watch the same couple breakfasting on their deck. She's even started to feel like she knows them. "Jess and Jason," she calls them. Their life—as she sees it—is perfect. Not unlike the life she recently lost.
And then she sees something shocking. It's only a minute until the train moves on, but it's enough. Now everything's changed. Unable to keep it to herself, Rachel offers what she knows to the police, and becomes inextricably entwined in what happens next, as well as in the lives of everyone involved. Has she done more harm than good?
Compulsively readable, The Girl on the Train is an emotionally immersive, Hitchcockian thriller and an electrifying debut.
Let It Snow
December
Sparkling white snowdrifts, beautiful presents wrapped in ribbons, and multicolored lights glittering in the night through the falling snow. A Christmas Eve snowstorm transforms one small town into a romantic haven, the kind you see only in movies. Well, kinda. After all, a cold and wet hike from a stranded train through the middle of nowhere would not normally end with a delicious kiss from a charming stranger. And no one would think that a trip to the Waffle House through four feet of snow would lead to love with an old friend. Or that the way back to true love begins with a painfully early morning shift at Starbucks. Thanks to three of today's bestselling teen authors—John Green, Maureen Johnson, and Lauren Myracle—the magic of the holidays shines on these hilarious and charming interconnected tales of love, romance, and breathtaking kisses.
Me Before You
March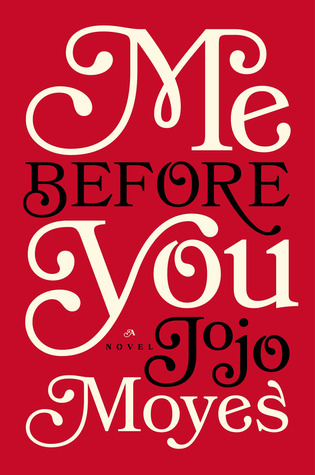 Lou Clark knows lots of things. She knows how many footsteps there are between the bus stop and home. She knows she likes working in The Buttered Bun tea shop and she knows she might not love her boyfriend Patrick.
What Lou doesn't know is she's about to lose her job or that knowing what's coming is what keeps her sane.
Will Traynor knows his motorcycle accident took away his desire to live. He knows everything feels very small and rather joyless now and he knows exactly how he's going to put a stop to that.
What Will doesn't know is that Lou is about to burst into his world in a riot of colour. And neither of them knows they're going to change the other for all time.
Miss Peregrine's Home for Peculiar Children
December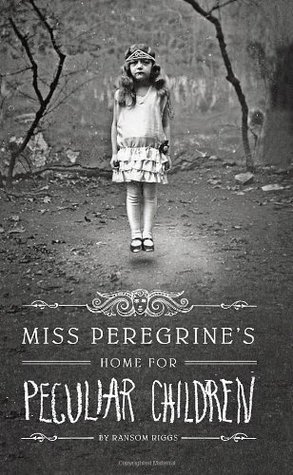 A mysterious island. An abandoned orphanage. A strange collection of curious photographs.
A horrific family tragedy sets sixteen-year-old Jacob journeying to a remote island off the coast of Wales, where he discovers the crumbling ruins of Miss Peregrine's Home for Peculiar Children. As Jacob explores its abandoned bedrooms and hallways, it becomes clear that the children were more than just peculiar. They may have been dangerous. They may have been quarantined on a deserted island for good reason. And somehow—impossible though it seems—they may still be alive.
A spine-tingling fantasy illustrated with haunting vintage photography, Miss Peregrine's Home for Peculiar Children will delight adults, teens, and anyone who relishes an adventure in the shadows.
A Monster Calls
October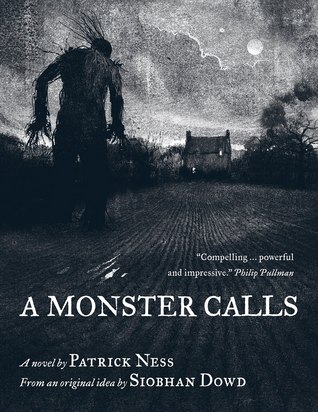 The monster showed up after midnight. As they do.
But it isn't the monster Conor's been expecting. He's been expecting the one from his nightmare, the one he's had nearly every night since his mother started her treatments, the one with the darkness and the wind and the screaming…
This monster is something different, though. Something ancient, something wild. And it wants the most dangerous thing of all from Conor.
It wants the truth.
Nerve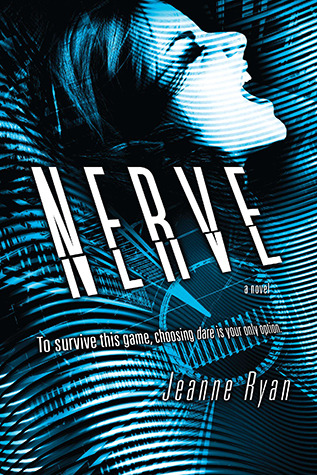 For fans of The Hunger Games
A high-stakes online game of dares turns deadly
When Vee is picked to be a player in NERVE, an anonymous game of dares broadcast live online, she discovers that the game knows her. They tempt her with prizes taken from her ThisIsMe page and team her up with the perfect boy, sizzling-hot Ian. At first it's exhilarating–Vee and Ian's fans cheer them on to riskier dares with higher stakes. But the game takes a twisted turn when they're directed to a secret location with five other players for the Grand Prize round. Suddenly they're playing all or nothing, with their lives on the line. Just how far will Vee go before she loses NERVE?

Pride and Prejudice and Zombies
February
So begins Pride and Prejudice and Zombies, an expanded edition of the beloved Jane Austen novel featuring all-new scenes of bone-crunching zombie mayhem. As our story opens, a mysterious plague has fallen upon the quiet English village of Meryton—and the dead are returning to life! Feisty heroine Elizabeth Bennet is determined to wipe out the zombie menace, but she's soon distracted by the arrival of the haughty and arrogant Mr. Darcy. What ensues is a delightful comedy of manners with plenty of civilized sparring between the two young lovers—and even more violent sparring on the blood-soaked battlefield. Can Elizabeth vanquish the spawn of Satan? And overcome the social prejudices of the class-conscious landed gentry? Complete with romance, heartbreak, swordfights, cannibalism, and thousands of rotting corpses, Pride and Prejudice and Zombies transforms a masterpiece of world literature into something you'd actually want to read.


Let's Talk Bookish