It's almost the end of the year! The mid-season/winter finales are coming or have gone and a lot has happened. I decided to talk to you guys about the three moments of TV that highlighted this year for me.
Disclaimer: This post will not contain any spoilers for any TV show.
---
1. #UnderTheSheet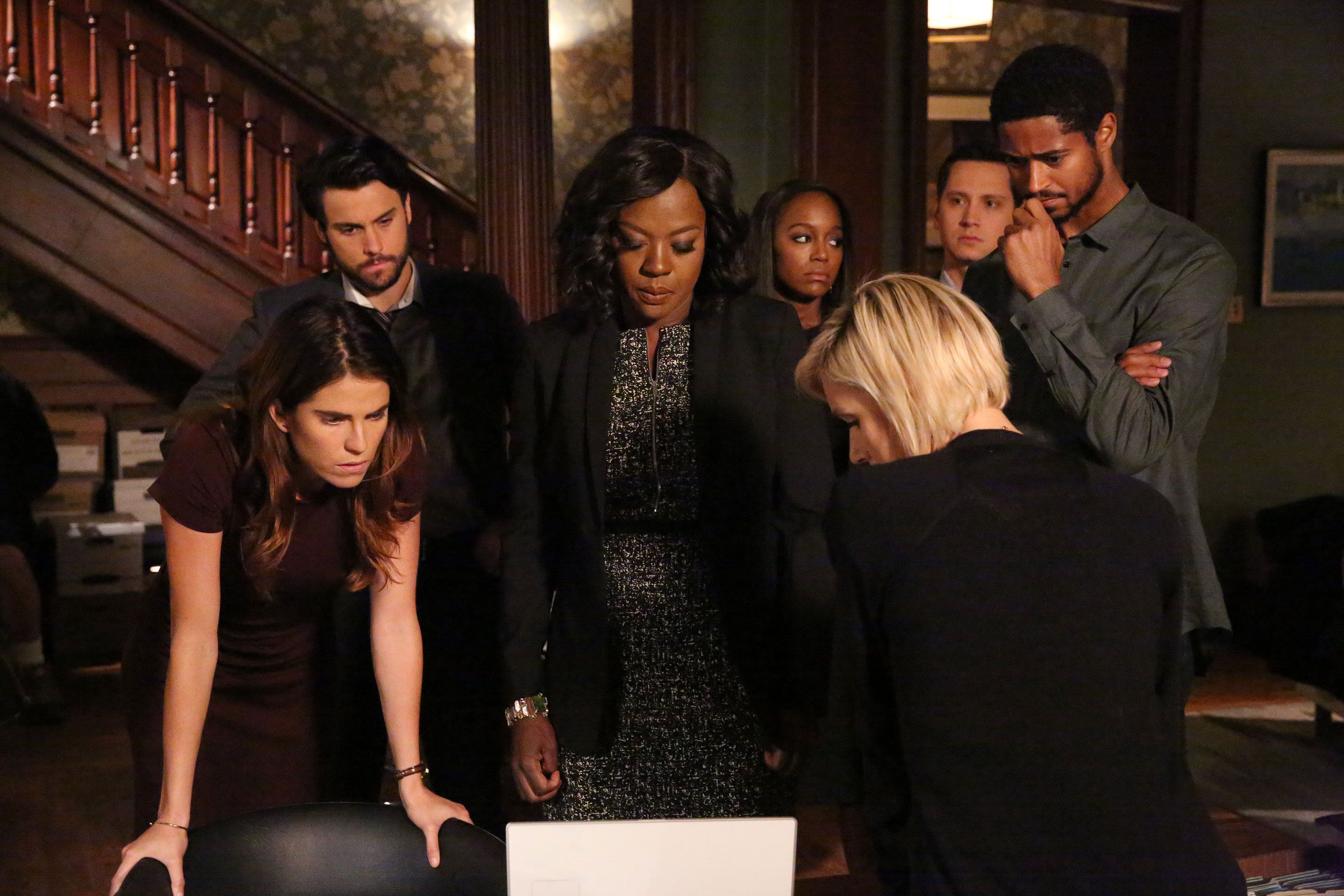 How To Get Away With Murder is one of those shows where you think they can't possibly keep handing you shocking plot twists that tops the last one they did. But I was very wrong about that. Leading up to the mid-season finale of HTGAWM, viewers were guessing who was under that sheet  it was so interesting to look through the tag and see people's predictions and theories. This season it seemed obvious, it seemed really obvious. And then BAM! (No pun intended). For those of you who watched it already, you know how I'm feeling.
2. The DC Crossover Episodes
ONE OF THE GREATEST THINGS EVER TO HAPPEN ON TV! Four shows crossing over, one episode continuing on another show, I don't think that has ever been done before. I got so excited whenever Arrow crossed-over with The Flash, then characters from both of those shows were in Legends, and now Supergirl is in the mix! The only complaint I have about the crossover was the way it started. Medusa (1) wasn't much of a 'crossover' as the rest of them were. Other than that, the entire week was really exciting! My only con about four shows being tied together is the binge watching. I have to make sure to watch the episodes in chronological order to avoid spoilers.
3. Gilmore Girls: A Year In The Life
I didn't get into Gilmore Girls til this year. Reruns would go on TV every now and then and I watched a few episodes because of a certain hunter (Jared Padalecki). I planned on binge watching the entire series and I didn't start til news about the revival episodes came out. I haven't finished the series or watched the Year In The Life episodes but this is on my list because hardly any TV shows come back to do revivals like this. Some TV shows continue as movies or comic books, especially if it was canceled by the network. But not a lot of shows give you a look at the characters' lives, answer questions and fill in open plots years after they last air. Can you imagine if more shows did revivals like this? (I'm looking at you, Friends).
---
What were your top TV moments of 2016? (I know that's hard to ask because I ask for no spoilers in the comments but we can still be discreet 🙂 )
Pin this image!
Images from TV shows were embedded into the post